Buffalo New York Pediatric Dentistry
Our Services > Pediatric Dentistry
Stellar Dental Care – Your Buffalo New York Pediatric Dentist
At Stellar Dental Care, we are proud to offer pediatric dentistry services to patients in Buffalo, New York. Our team of experienced and compassionate dental professionals is dedicated to providing the highest quality of care to our young patients. We offer a wide range of pediatric dental services, from preventative care to treatment for cavities and other common dental issues. We also provide guidance and education to parents on how to best care for their child's teeth. Our goal is to help every child develop healthy oral habits that will last a lifetime. If you are looking for a Buffalo New York pediatric dentist, we invite you to contact us today to schedule an appointment.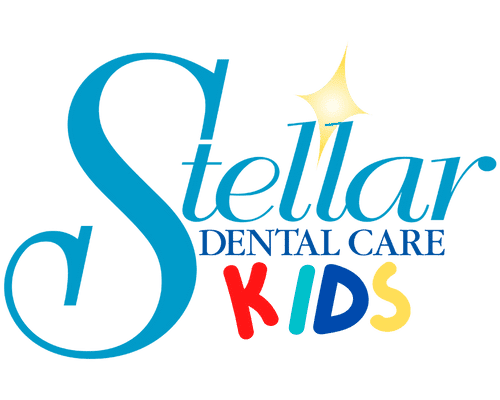 We recognize that some children may be weary at first coming into the office. That is why we educate them and put them at ease before any dental visit or procedure. Every kid responds differently to seeing a pediatric dentist, and our team is trained in understanding how to communicate to help calm them during their appointment.
We take the fear out of dentistry with private rooms for the child who is more comfortable alone, and we also offer our unique open concept area that allows your child to be in the company of others. Best yet, they're all brightly colored and kid friendly! Read on to learn more about all we can offer for Buffalo kids' dental care services!
About Our Premier Dental Services for Kids
of All Ages
We are able to provide comprehensive dental care for the whole family, including your little ones. So everything from routine checkups and cleanings to cavity correction and more are covered as part of Stellar's dental care for kids in Buffalo.
Our team members are adept at working with children to put them at ease and guide them through their dental procedures in a safe, welcoming environment. And with our options for treatment rooms, no matter what your child's comfort level is when coming to the pediatric dentist, we can accommodate to provide them with the best in children's dental health in Buffalo.
Focusing on Children's Dental Health Starts Here at Stellar Dental Care
At Stellar Dental Care, we provide a range of dental services to ensure that our patients get exactly what they need. As part of our Buffalo, New York dental services for kids, we provide services such as:
Routine checkups
Cleanings
Cavity correction
And more
We Recognize the Importance of Dental Care for Kids
As your child grows older, it's essential to show them the importance of taking care of their dental health. Finding a Buffalo, NY children's dentist at an early age helps prevent future dental problems from gaining a foothold.
It is never too late to start prioritizing your kids' dental care and we want to help. Your child learning to incorporate healthy habits early on will affect how they prioritize them later in life. Start with coming in to see a Buffalo pediatric dentist here at Stellar Dental Care so that we can be there as your child's needs progress.
Need Dentistry for Children in Buffalo, New York? Reach Out to Us!
Taking your child to a specialized kids' dentist such as Stellar Dental Care helps them become more comfortable with the dentistry setting. Having specialized dentistry for children in Buffalo allows our team to help focus on your child while creating a positive experience.
Contact us for an appointment or stop in at our Union Road office to see why Stellar Dental Care is "The Place for Kids." We look forward to seeing you!