Buffalo NY Teeth Whitening
Our Services > Teeth Whitening
Teeth Whitening from Your Buffalo NY Stellar Dental Care.
Buffalo, New York residents looking for teeth whitening services now have several options to choose from, thanks to the wide range of services offered by Stellar Dental Care. The dental care provider offers both ZOOM teeth whitening and Colgate Teeth Whitening, two of the most popular methods available today. Both services are highly effective at removing stains and discoloration, and they can be tailored to each individual's needs to ensure the best possible results. In addition, Stellar Dental Care is one of the few providers in the area that offers teeth whitening services with virtually no teeth sensitivity. As a result, Buffalo residents can now enjoy brighter, whiter teeth without having to worry about discomfort or sensitivity. To learn more about these amazing new services, contact Stellar Dental Care today.

Gentle Yet Effective
Zoom teeth whitening is a gentle yet effective way to achieve brighter teeth. Philips Zoom Blue LED light-accelerated technology and gel work together to quickly whiten teeth while Amorphous Calcium Phosphate (ACP) helps deliver enamel protection, improve luster and reduce sensitivity. This treatment is available at Stellar Dental Care. Our experienced team of dental professionals will ensure that you get the best results possible. Contact us today to learn more about Zoom teeth whitening and how it can help you achieve the bright, beautiful smile you've always wanted.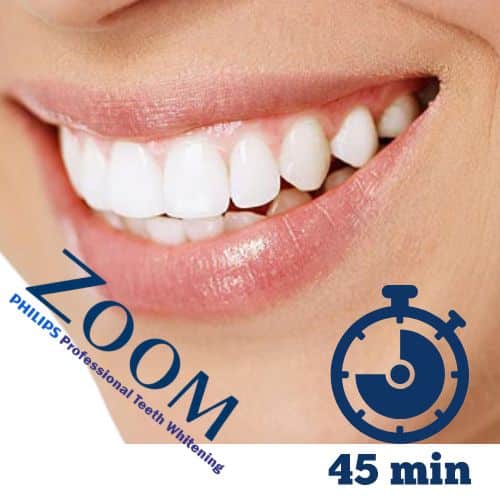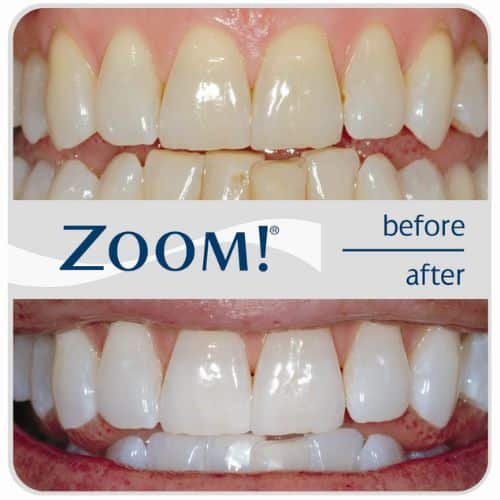 45 mins to a better smile
At Stellar Dental Care, our Zoom teeth whitening treatment is clinically proven to whiten up to 8 shades in just 45 minutes. The Zoom whitening system uses a special light to accelerate the bleaching process, allowing you to achieve dramatic results in a single visit. And because the treatment is performed by our highly trained dental professionals, you can be assured that your smile will be left looking its absolute best. If you're looking for a quick and easy way to achieve a brighter smile, schedule a consultation at Stellar Dental Care today.
The Zoom system uses a special gel that is applied to the teeth, and then activated with a powerful light. The gel works to remove stains and discoloration, revealing brighter teeth in just one treatment. Best of all, the Zoom system is gentle on the teeth and gums, meaning you can enjoy long-lasting results with minimal discomfort. So if you are looking for an easy and effective way to achieve brighter teeth, be sure to ask about Philips Zoom at your next appointment.
Schedule an Appointment for Your Zoom Teeth Whitening in Buffalo Today!
For the whitest teeth and the most confident smile, schedule an appointment at Stellar Dental Care today! We offer Zoom teeth whitening, which is a quick and easy way to achieve bright teeth. Our dentists in Buffalo, NY will work with you to create a custom plan that meets your needs and gives you the results you want. We are passionate about helping our patients achieve their best smiles, and we would love to help you too! Contact us today to learn more about our services or to schedule an appointment. We look forward to meeting you!