Stellar Dental Care - 5 Locations that are convenient for anyone in Western New York
When it comes to maintaining optimal oral health, access to top-notch dental care is essential. In Buffalo, New York, residents are fortunate to have access to stellar dental services that cater to their needs. With a focus on quality, convenience, and comprehensive care, Stellar Dental Care stands out as a premier choice for dental services in the region.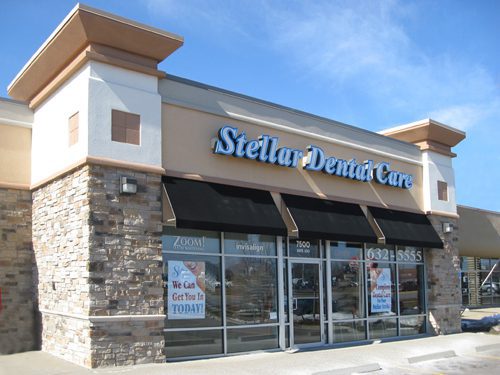 Transit Road Office:
Near Eastern Hills Mall
7500 Transit Road
Williamsville, NY 14221
Telephone: 716.632.5555
Fax: 716.632.9824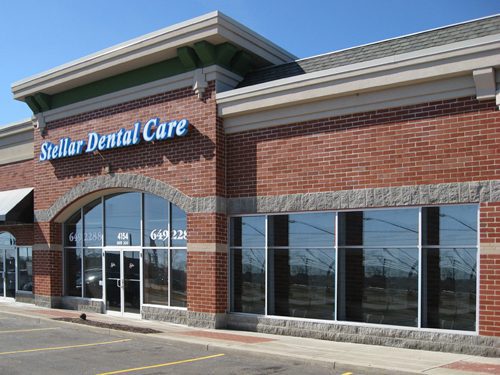 McKinley Parkway Office:
Near McKinley Mall
4154 McKinley Parkway
Hamburg, NY 14219
Telephone: 716.649.2288
Fax: 716.649.2284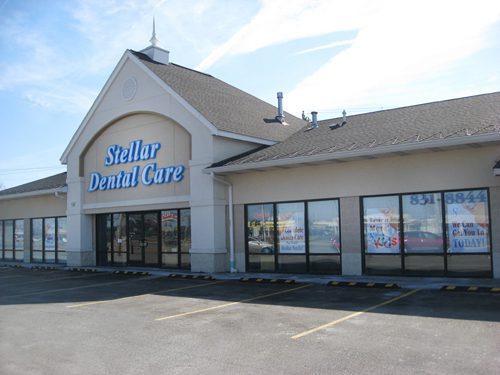 Sheridan Drive Office:
Near Boulevard Mall
2929 Sheridan Dr
Tonawanda, NY 14150
Telephone: 716.831.8844
Fax: 716.834.2073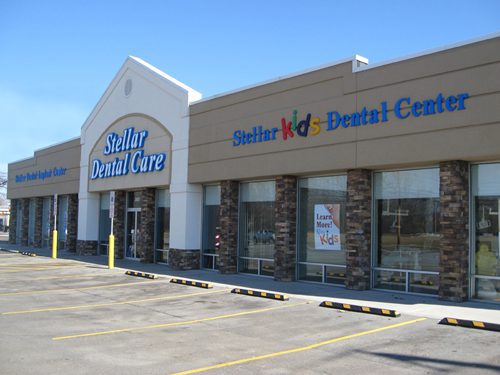 Union Road Office:
Near Galleria Mall
3557 Union Road
Cheektowaga, NY 14225
Telephone: 716.651.0099
Fax: 716.681.4293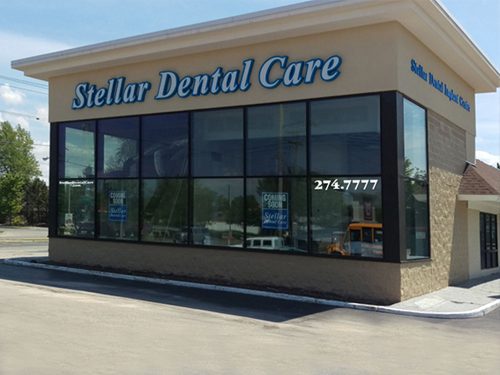 French Road Office:
Corner of Borden Road
1165 French Road
Cheektowaga, NY 14227
Telephone: 716.274.7777
Fax: 716.817.6703
The Importance of Dental Health
Convenience is Key: Stellar Dental Care in Buffalo Ny 5 Convenient Locations
Convenience for Patients
One of the standout features of Stellar Dental Care is its commitment to offering convenient solutions for patients.
Multiple Locations
With five convenient locations across Buffalo, NY, patients can access quality dental care without long commutes.
Extended Hours
Stellar Dental Care understands that schedules can be hectic. That's why they offer extended hours, making it easier for patients to find appointments that suit their busy lives.
Same-Day Emergencies
Dental emergencies can be distressing, but Stellar Dental Care is prepared to handle them. They offer same-day emergency appointments to provide prompt relief and solutions.
Comprehensive Dental Services Offered
Stellar Dental Care offers an extensive range of dental services, ensuring that patients' diverse needs are met under one roof. From routine check-ups to advanced procedures, their team of experienced professionals is dedicated to providing personalized care.
Routine Check-ups and Cleanings
Regular check-ups and cleanings are the foundation of preventive dental care. Stellar Dental Care emphasizes the importance of these appointments to catch issues early and maintain oral health.
Restorative Treatments
For those requiring more advanced care, restorative treatments like fillings, crowns, and bridges are available. These treatments aim to restore the function and aesthetics of damaged teeth.
Cosmetic Dentistry
Stellar Dental Care also offers cosmetic dentistry services, including teeth whitening, veneers, and smile makeovers. These treatments help enhance the appearance of teeth and boost confidence.
Orthodontics
Orthodontic services, such as  clear aligners, are provided to align teeth properly, improving both function and aesthetics.
Oral Surgery
For complex cases, oral surgery procedures like extractions and dental implants are performed with precision and care.
Stellar Dental Care – 5 Locations Convenient to anyone in Western New York
Frequently Asked Questions
Q: How often should I schedule a dental check-up?
A: It's generally recommended to schedule a dental check-up every six months to maintain optimal oral health.
Q: Does Stellar Dental Care accept insurance?
A: Yes, Stellar Dental Care works with various insurance providers to make dental care accessible to patients.
Q: Are cosmetic dentistry procedures covered by insurance?
A: Cosmetic procedures are often considered elective and may not be covered by insurance. However, Stellar Dental Care offers financing options to help patients manage costs.
Q: What should I do in a dental emergency?
A: Contact Stellar Dental Care immediately for guidance. They offer same-day emergency appointments to address urgent dental issues.
Q: How can I book an appointment at one of the convenient locations?
A: Booking an appointment is easy. You can call the preferred location directly or use their online booking system for your convenience