Maternity Dental Services
Pregnant women often worry about whether or not it is safe to receive dental care. At Stellar Dental Care, we are dedicated to providing safe and comfortable dental care for pregnant women throughout their pregnancy and beyond. Our Buffalo New York dental office adheres to the highest safety standards, and our experienced team of dentists and hygienists are specially trained in caring for pregnant women.
We offer a wide range of dental services, including cleanings, exams, x-rays, and extractions, all of which are designed to be gentle and safe for both mother and child. In addition, we offer sedation dentistry for pregnant women who experience anxiety or fear during dental procedures. We understand the unique needs of our pregnant patients, and we are committed to providing the best possible care. For more information about our Maternity dental services for pregnant women, please contact our office today.
Dental Safety During Pregnancy
Are you worried about dental issues during pregnancy?
Pregnant women often experience concerns regarding the safety of receiving dental care. At Stellar Maternity Dental Services, our foremost dedication lies in providing secure and soothing dental care tailored for pregnant women throughout their maternity journey and beyond. Situated in Buffalo, New York, our dental facility strictly adheres to the highest benchmarks of safety. Our adept team of dentists and hygienists possesses specialized training in catering to the dental needs of pregnant women.
Through our comprehensive array of dental services, which encompasses cleanings, examinations, x-rays, and extractions, we prioritize a gentle and secure approach that safeguards both the mother and the child. Furthermore, we extend sedation dentistry options for expectant mothers who encounter dental procedure-related anxiety or apprehension. We grasp the distinctive requirements of our pregnant patients, underlining our unwavering commitment to delivering optimal care. To glean further insights about our maternity dental services tailored for pregnant women, we invite you to reach out to our office without delay.
Some Common Concerns about Maternity Dental Services
Are you concerned about the safety of receiving dental care during pregnancy? You can put your worries to rest. When you choose to visit a well-established and trustworthy dental practice such as Stellar Dental Care, you're not only opting for expert dental services, but also ensuring that your pregnancy and maternity dental service needs are comprehensively addressed. To maintain impeccable oral health at every life juncture, including pregnancy, we advocate for consistent checkups. As you plan your upcoming appointments, remember to prioritize your dental well-being by incorporating thorough teeth examinations. Rest assured that our commitment to your maternity dental services remains unwavering throughout.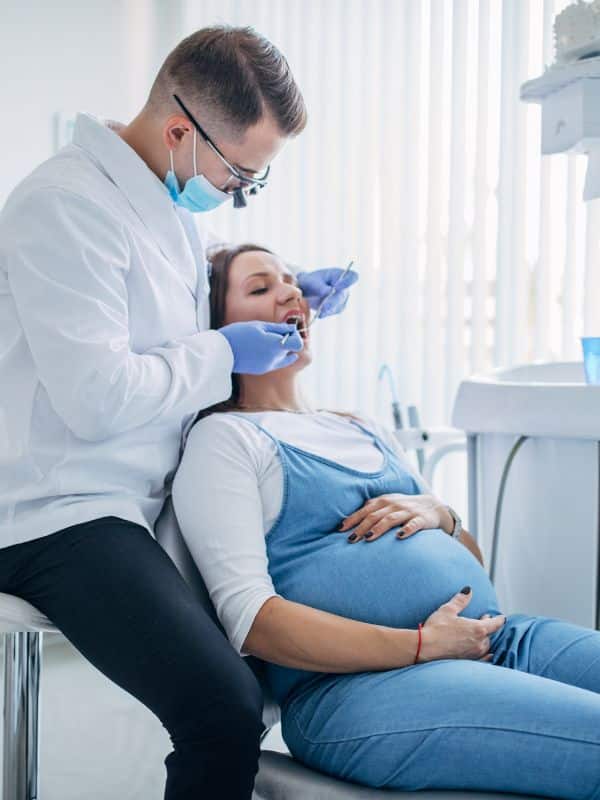 Contact Us to Learn More About Our Maternity Dental Services in Buffalo
No need to worry about going to the dentist when pregnant, as Stellar Dental Care has quality dental care services to ensure safety for you and the baby. Contact us with any questions you may have about our Maternity dental services or book an appointment today!