Top-Quality Dental Implants Near Me: Expert Guide to Stellar Dental Care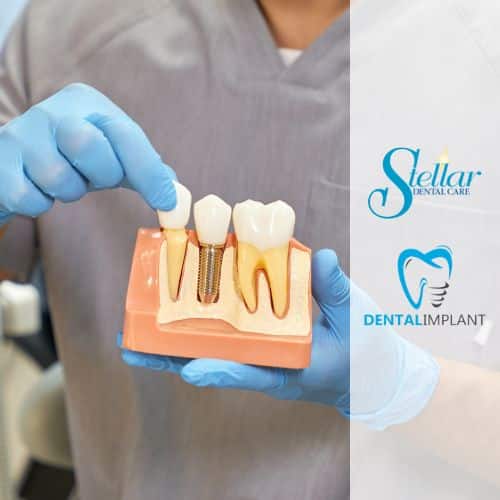 The cost of Dental Implants in Buffalo, NY
Buffalo New York Dental Implants are the best in Buffalo. Looking for high-quality Dental Implants near me? We have a wide variety of implants to choose from and we use the latest technology to ensure that our patients get the best results possible. Our staff is highly trained and experienced in implant dentistry, providing Dental Implants near me with the highest quality of care possible.
We offer a full range of implant services, including teeth whitening, veneers, and dental crowns, all conveniently located near me. We also offer a wide range of financing options, so you can get the care you need without breaking the bank. If you are looking for the best Dental Implants near me in Buffalo, New York, come to Stellar Dental Care today. You won't be disappointed!
Your Guide to Superior Dental Implants Near Me: Buffalo's Finest Care
Dental implants are extremely versatile and can be placed in both the upper and lower jaws. A typical implant consists of a small titanium screw, a crown or series of crowns, and even a complete denture in severe cases.
The small titanium screw of an implant serves as a replacement for the root portion of a missing natural tooth. Titanium's special property of fusing to bone, called osseointegration, is the biological basis that enables the success and longevity of our Buffalo, New York dental implants. Dental implants can be used as a long-term solution for replacing single or multiple missing teeth, as well as restoring an entire arch of teeth.
Experience Excellence: Dental Implants Near Me at Stellar Dental Care
Replacing missing teeth is important to your overall health as well as to the health of your other teeth. You don't only lose chewing capacity when you lose a tooth, but not replacing a tooth can cause you to lose even more teeth, the teeth in your mouth to shift, and a number of other problems. Plus, there are also the obvious problems of poor appearance, as well as loss of self-esteem caused by one or more missing teeth.
Dental implants are a great way to replace a missing tooth and have the added advantage of providing a permanent solution to having removable partials, bridges or complete dentures.
Single-Tooth Dental Implants
During a single tooth dental implant procedure, a titanium screw is placed in the jawbone to replace the root and given time to heal. Next, a second piece, called an abutment, is secured to the implant. The actual tooth replacement, the dental crown, is then attached to the abutment with dental cement.
Multiple-Tooth Dental Implant Procedure
In a multiple tooth replacement, the procedure is quite similar to that of a single tooth replacement. However, in this case, two or more implants may be used to replace multiple missing teeth. This fixture is referred to as an implant supported bridge or implant supported fixed partial denture.
Restoring an Entire Arch of Teeth with Dental Implants
To restore an entire arch of teeth with dental implants, the restoration can be either fixed or removable. In a fixed complete denture, a denture with a metal substructure is attached to four or more implants.
For a removable denture, the dental implants have a small button or ball abutment and the denture houses an adapter which grabs the abutment. In this case, the denture can be removed with finger pressure by the wearer.
Buffalo Tooth Replacement Services and More
For over a decade, Stellar Dental has been providing superior dental care to patients throughout Buffalo. In addition to dental implant procedures, we also provide the following dental services:
General dentistry
Cosmetic dentistry
Pediatric dentistry
Dentures
Dental X-rays
Zoom teeth whitening
Stellar Dental Locations Around Buffalo
No matter your age or dental care needs, we've got you covered at Stellar Dental. To best serve our community, we have 5 convenient office locations around Buffalo. These locations include:
Schedule a Dental Implant Procedure in Buffalo Today!
In need of dental implants? Schedule an appointment at Stellar Dental today. We will help you achieve your best smile yet!