The Expertise of West Seneca Family Dentist- Stellar Dental Care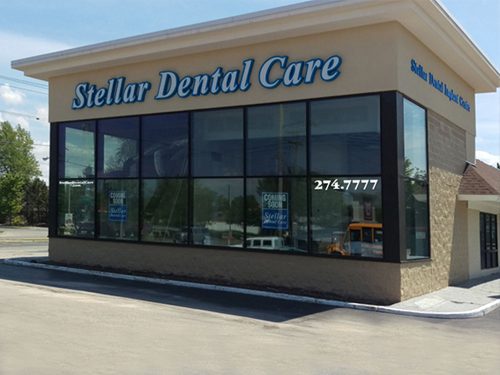 Family Dentistry in Western New York
Whether you're in need of routine dental care, cosmetic enhancements, or specialized treatments, West Seneca Family Dentist– Stellar Dental Care is here to provide you with top-notch services that cater to your unique dental needs. With a team of experienced and compassionate dental professionals, cutting-edge technology, and a commitment to patient-centered care, we ensure that your smile is not only healthy but also radiant. This article will walk you through the range of services we offer and shed light on why we are the preferred choice for dental care in West Seneca, NY.
French Road Office:
Corner of Borden Road
1165 French Road
Cheektowaga, NY 14227
Telephone: 716.274.7777
Fax: 716.817.6703
Office Hours:
Mon: 8:30 am – 6:30 pm
Tue: 8:30 am – 6:30 pm
Wed: 8:30 am – 6:30 pm
Thurs: 8:30 am – 6:30 pm
Friday: Closed
Saturday: Closed
Sunday: Closed
Request an Appointment with a West Seneca Family Dentist
West Seneca Family Dentist
At West Seneca Family Dentist– Stellar Dental Care, we understand that a beautiful smile is more than just teeth; it's about confidence, health, and happiness. With this understanding, our dedicated team is committed to delivering exceptional dental care that exceeds your expectations. Our practice is built on the pillars of experience, expertise, and innovation, allowing us to offer a comprehensive range of dental services that cater to patients of all ages.
Expert Dental Advice and Education
Education is empowerment when it comes to dental health. Our team is dedicated to providing you with expert advice on maintaining optimal oral hygiene, preventing dental problems, and making informed decisions about your dental care.
Cosmetic Dentistry: Elevate Your Smile
Our cosmetic dentistry services are designed to enhance the aesthetics of your smile. From teeth whitening and veneers to dental bonding and smile makeovers, we tailor our treatments to your unique preferences, resulting in a stunning and confident smile you'll be proud to show off.
Dental implants are a reliable and long-term solution for missing teeth. At our state of the art facility, our West Seneca cosmetic dentists can provide a single-tooth replacement, multiple tooth replacement, or restoration of an entire arch of teeth. Dental implants are an ideal option for those seeking to improve their smile and regain chewing function. The process begins with a titanium post being placed into the jawbone to act as a root system for the new tooth. Once the implant has fused with the bone, a porcelain crown is then placed on top, giving you a natural looking and feeling tooth that will last a lifetime with proper care. Call us today to schedule your consultation!
Stellar Kids-Family-Oriented Dental Care
We take pride in being a family-oriented dental practice, catering to patients of all ages. From pediatric dentistry that focuses on building healthy habits in children to providing senior citizens with specialized dental solutions, our team ensures that your family's dental needs are comprehensively met under one roof. 
At Stellar Dental, we understand that going to the dentist can be a scary experience for kids. That's why we've taken extra steps to make our kid dental center as stress-free and comfortable as possible. From the brightly colored walls to the friendly staff, your kids will love coming to Stellar Dental. We offer a wide range of services specifically designed for kids, including routine checkups, teeth cleanings, and fluoride treatments. We also offer Cosmetic Dentistry services such as teeth whitening. 
Our locations in Cheektowaga and West Seneca are convenient for families all over Western New York. Our Stellar Kids Dental Center is located on Union Road. Call us today to schedule an appointment for your child!
Invisalign: Modern Orthodontics
Say goodbye to traditional braces and embrace the comfort and convenience of Invisalign. As certified Invisalign providers, we offer a discreet and effective way to straighten your teeth, allowing you to achieve your dream smile without the hassle of metal wires and brackets.
Restorative Dentistry for Optimal Functionality
Damaged or missing teeth can hinder your ability to eat, speak, and smile with confidence. Our restorative dentistry services, including dental implants, crowns, bridges, and dentures, are designed to restore the functionality and aesthetics of your teeth, improving your quality of life.
Commitment to Patient Comfort
We understand that dental visits can be daunting for some individuals. That's why we prioritize patient comfort, offering sedation options and creating a soothing environment to ensure your dental experience is stress-free and pleasant.
Emergency Dental Care: Your Urgent Care Partner
Dental emergencies can occur unexpectedly, causing pain and stress. At Stellar Dental Care, we offer prompt and effective emergency dental services to alleviate your discomfort and address urgent dental issues, ensuring your peace of mind.
Personalized Treatment Plans
At West Seneca Family Dentist– Stellar Dental Care, there's no one-size-fits-all approach. We take the time to understand your unique dental needs and goals, curating personalized treatment plans that align with your preferences and requirements.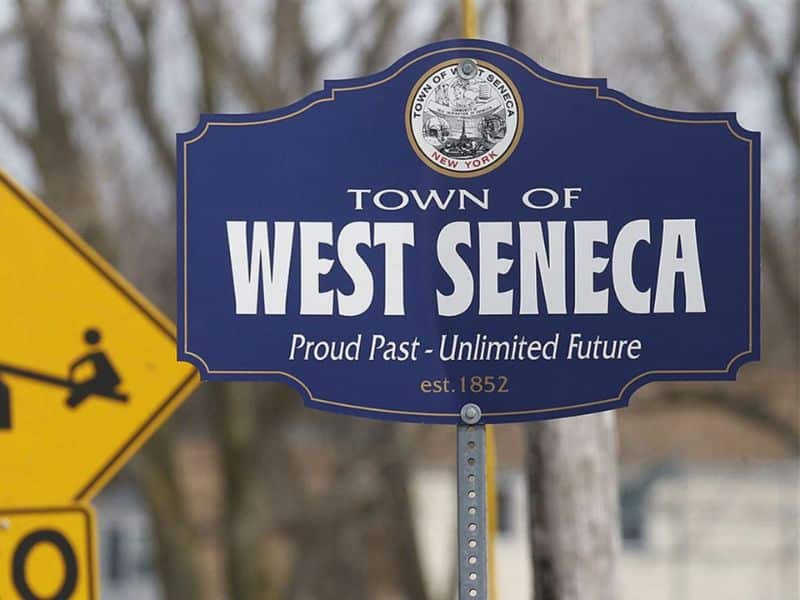 Searching for the Best West Seneca Family Dentist?
Whether you are in need of a cosmetic dentist, teeth whitening, invisilign, an orthodontist, an emergency dentist, or general dental services, Stellar Dental has got you covered. Contact us to learn more or schedule an appointment today!