Dentist Jobs in Buffalo, NY with Stellar Dental Care
Would you like to have a stellar job while helping people achieve a lifetime of dental health? If you are interested in an exciting career with the promising potential for growth, then Stellar Dental is interested in talking to you! We have dentist job opportunities in Buffalo, NY in all areas, including the following:
General dentists
Receptionists
Pediatric dental hygienists
Dental assistants 
Dental hygienists
And more!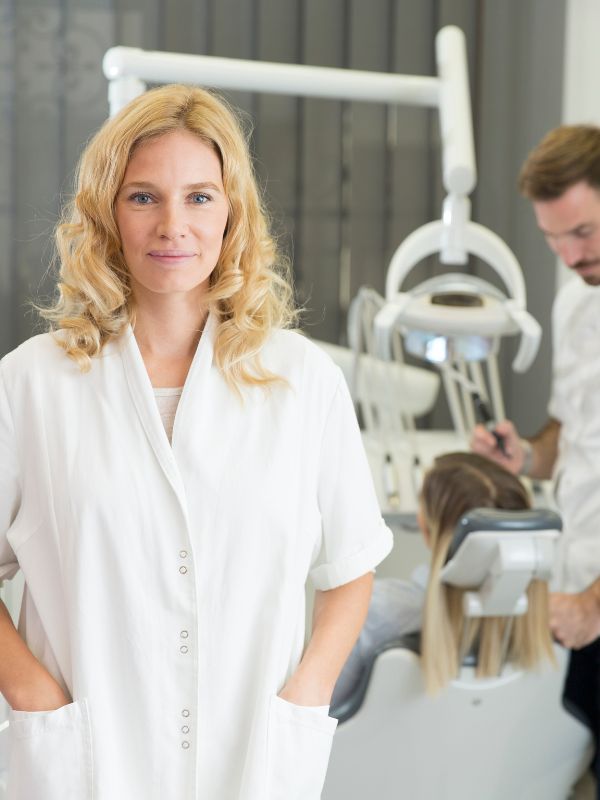 Our team of caring and dedicated professionals continuously offers our patients the quality and individual attention that they've come to expect from Stellar Dental Care. So, if you are a Dentist, Periodontist, Dental Hygienist, Dental Assistant, or Office Professional who is interested in working in a professionally rewarding, patient-centered environment, we'd love to meet you!
If you've been searching for "dentist jobs near me," to find the best options in your area, look no further than Stellar Dental Care! Our team of experienced oral professionals are part of a locally owned, growing practice in the Buffalo, NY area, and we'd love you to join us. 
As a local family dentistry, we deeply value our community and our patients. A dental job in Buffalo, NY with Stellar Dental Care is an opportunity to join a team of dental professionals with both a passion for dentistry and a passion for the community at large.
Multiple Locations to Choose from for Your Buffalo, NY Dental Job
Join our successful, growing group practice with multiple locations throughout the Buffalo area. We are a locally owned practice where we believe someone who enjoys a friendly and productive work environment and has a passion for the patients in our community is the right candidate for Stellar Dental Care!
Our office locations include:
The Benefits of a Dental Job in Buffalo with Stellar Dental Care
Stellar Dental offers excellent full-time benefits, including paid time off, health insurance, and optional supplementary benefits like CE, DEA, and License reimbursement, with a 401(k) match.
A dental job with Stellar Dental Care is a stable and rewarding choice. We deeply value our employees, and we strive to create a work environment that is positive, satisfying, and enjoyable for everyone. Whether you're looking for dental hygienist jobs in Buffalo, NY or if you're on the search for pediatric dentistry or dental assistant jobs, Stellar Dental Care could be the perfect fit for you! 
Accepting a dentist job at Stellar Dental means that you'll join a team of experts and you'll be able to offer patients the highest quality, personalized dental attention that they need. With Stellar Dental, you'll be given the opportunity to help our patients to achieve long-term dental health.
At Stellar Dental Care, our team of dental professionals prioritizes the patient experience. We understand how stressful it can be for patients to seek dental care, so we strive to make their experience pleasant and comfortable. A Buffalo dental job with Stellar Dental Care will allow you to become a part of a positive dental experience for each of our patients.
Apply for a Dentist Job with Stellar Dental Care
We're always considering the right candidate, so apply today for a Buffalo, NY dentist job with Stellar Dental Care and you'll be on your way to the most fulfilling and rewarding dental job you've ever had. 
Please fill out the form below with any career inquiries.